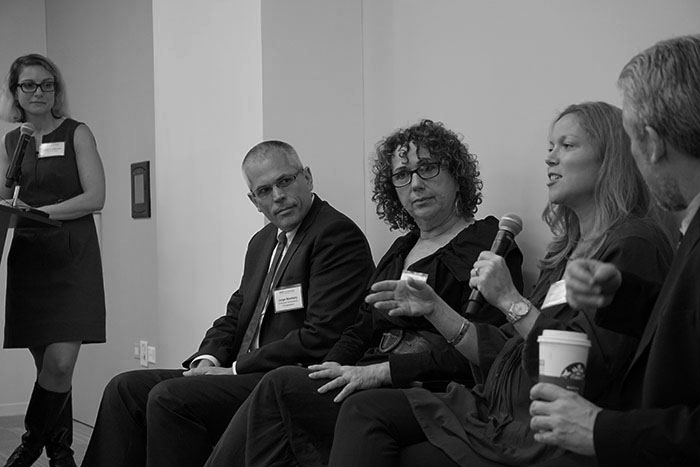 (Photo: M.Cruz 773 Digital)
The RegA+ rules, enacted in 2015, offer small and medium-sized businesses a powerful tool to raise capital: up to $50 million can be raised from both accredited and non-accredited investors, and companies can market their offerings through general solicitation.
The Act's intent was to make raising capital easier for small- and medium-sized businesses, and it enabled companies to give a pitch and raise capital online. The primary beneficiaries of investment crowdfunding have been small businesses, which make up 90% of employers in the United States and create over 60% of new jobs. Potentially the most impactful JOBS Act provision has been Regulation A+.
The RegA+ rules, enacted in 2015, offer small- and medium-sized businesses a powerful tool to raise capital: up to $50 million can be raised from both accredited and non-accredited investors, and companies can market their offerings through general solicitation. Additionally, the costs are relatively modest: the primary expenses are legal, averaging $50,000, and accounting audit, averaging $15,000.
Entrepreneurs have recognized the opportunity. The SEC recently reported that 147 RegA+ offering statements seeking to raise approximately $2.6 billion in capital have been filed in the first 16 months since RegA+ became effective. 81 companies have been qualified, and the amount sought by these companies totaled $1.5 billion. The vast majority of these qualified companies are small businesses, with 94% having total revenues of less than $1 million.
Tellingly, since I published my first RegA+ article in June 2016, the number of RegA+ companies actively raising money has more than doubled.
33 companies currently raising capital under RegA+
The offerings are diverse both in scope and purpose: from real estate funds to tech companies, from hemp and marijuana startups to would-be media empires, there is a myriad of options for potential investors to support.
1. 360 Sports
2. Alzamend Neuro Inc
Alzamend is an institution dedicated to treating and curing Alzheimer's disease. With their RegA+ offering, they are "attempting to move a patented immunotherapeutic treatment and vaccine out of the research and pre-clinical stage…and into a path toward commercialization." Their website includes a personal pitch from actor Willie Aames.
3. American Homeowner Preservation
My company, which crowdfunds the purchase of pools of distressed mortgages from banks and hedge funds, then offers sustainable solutions to keep struggling families in their homes. Investors can participate for as little as $100.

4. BioSculpture Technology Inc
5. Dubuc Motors Inc

6. Eco Waste Power Inc
7. Fair-Haired Dumbbell
8. Fundrise
A pioneer in real estate crowdfunding, Fundrise graduated from crowdfunding individual real estate projects to managing multiple "eREITs" using RegA+. They have worked with over 80,000 members to invest in over $3 billion worth of real estate.
9. Game Time Hydration Inc
Produces what they bill as "the healthiest sports drink on the market," using a formula concocted by chemists and containing alkaline water and only 5g of sugar per serving.
10. Generation Income Properties

11. Greenbelt Resources Corp
12. Groundfloor
13. HC Government Realty Trust

14. HomeUnion Holdings Inc
15. Keen Home Inc
16. Knightscope Inc
Manufactures an eponymous fully-autonomous security robot to be used in public areas such as schools and shopping malls. The inspiration came from the 2012 Sandy Hook shooting, and the robot is equipped with crime prevention tools including radar, heat sensors, cameras, and air quality sensors. When certain conditions are triggered, Knightscope alerts authorities for a fast response.
17. Legion Capital Corp
18. Madyson Equity Group LP
19. ManeGain Inc
20. MogulREIT I LLC
It is an offering from RealtyMogul, another pioneering real estate crowdfunding platform. Molgul REIT is RealtyMogul's first RegA+ offering, and their successful transition to RegA+ (along with Fundrise before them) helps make the case that RegA+ is the preferred JOBS Act provision for larger scale investment crowdfunding efforts.
21. Novea Inc
22. Our Microlending LLC
23. Punch TV Studios

24. Raven Fund 1

25. Rayton Solar Inc
26. Rock Fund VII LLC
27. Sanz Solutions
28. Virtuix offers the Omni
A large-scale virtual reality gaming device that allows players to walk, run, jump, and even sit in their chosen virtual world. Having already successfully raised over a million dollars through Kickstarter, supporters can now invest with a minimum of $1,000.
29. Worthpoint Inc
30. XTI Aircraft Company
31. XY the Findables Co
32. Yilolife Inc
33. Ziyen Inc
These 33 companies are some of RegA+'s pioneers, and dozens of additional firms are in other stages of the offering process. As 2017 continues, more companies will file, more will be approved, and more will join this list, creating new opportunities for almost anyone to invest in.
Ideally, another six months from now, the number of companies on the list will double again. That would be good news, especially for the 7.5 million Americans who are unemployed. Of all the new SEC rules, RegA+ appears the most likely to generate substantial new employment opportunities and fulfill the promise of an Act named JOBS.