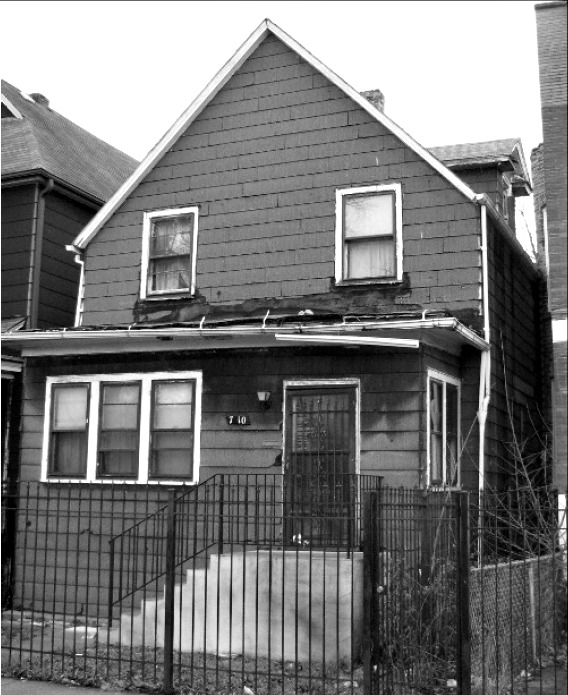 "One of the most cherish-able memories is to see my son enjoy Christmas where I enjoyed it at the same age," said Michael Reed, a district manager for a national retail chain. "It means a lot to have my mother's home back."
Reed had fretted as his boyhood home fell into foreclosure. His mother worked her entire life to raise her family in their home. After her passing, the home was vandalized and, with home prices declining in Chicago's Austin neighborhood, the home value dropped to about half the mortgage balance.
Reed all but gave up hope on holding onto the home until American Homeowner Preservation purchased the $71,946 first mortgage loan for $7,800.
Once AHP connected with Reed and discussed the circumstances, a plan was hatched. As no probate had been set up, AHP would complete the foreclosure so that title would be cleared.  In the interim, both AHP and Reed would pay to repair the property so that the family could move in and start making payments to repay the repairs advanced. Once AHP completed the foreclosure, Reed would lease until he obtained conventional financing to repurchase the home for $31,000, 56% less than his mother owed.
"I did this in honor of my mom, who worked her butt off to keep the house my entire life," Reed shared. He now lives in the home with his fiance and seven-year-old son.
Although the Reed family was able to keep their home, millions of other American families enter this Christmas at risk of losing theirs. The total number of households in some stage of the foreclosure process jumped by 27% in October 2016, the largest increase since August of 2007. Early data shows this troublesome trend increasing through November.
Thanks to your support, American Homeowner Preservation can continue to keep more families in their homes for Christmas, which is a special time of year for us.