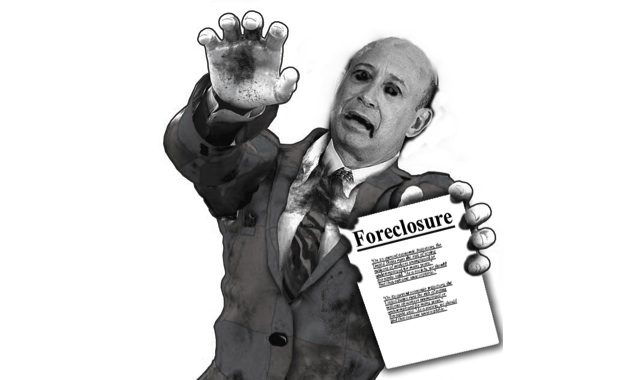 An army of zombies may be amassing in your neighborhood, sinking their vicious teeth
 into your property value and gnawing away at your home equity. These are not the zombies you see on AMC's "The Walking Dead", these are real life, legitimately threatening and terrifying zombies. These are the dreaded zombie foreclosures.
Zombie foreclosures are homes that have been abandoned because the owner believes they will lose the title of their property to foreclosure. Homeowners may have received a notice at the start of foreclosure; however, lenders are not required to inform borrowers of cancellation of foreclosure. In some states, the foreclosure process take over a year on average to complete, leaving nobody in sight to care for vacant homes. The properties essentially become graveyards; dead and gone are the dreams of happy homebuyers and from the depths of despair appear blighted fixtures that may be less aesthetically pleasing than the zombies in movies.
If you live in Florida, New York or New Jersey, you may be well acquainted with or newly introduced to these menacing neighborhood nuisances. RealtyTrac recently reported that Florida accounts for 48,630 of the nation's 141,406 zombie foreclosures and New Jersey and New York saw 58 percent and 38 percent increases, respectively.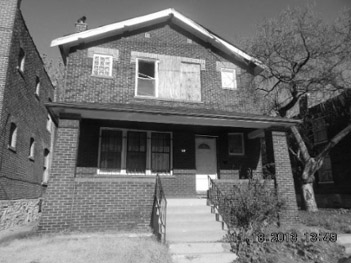 For the American homeowner, zombie foreclosures truly are monsters straight out of a horror movie. They become eyesores of the community, replacing lawn mowing fathers and playing children with overgrown weeds and piles of litter. They bring down neighboring property values and hurt the home equity which families have worked so hard to build up. In the most severe cases, zombie foreclosures threaten members of the community with physical harm as these dark and shadowy properties become havens for crime.
An article from Californiareport.org discussing the problem of vacant foreclosures in Los Angeles highlighted a group of neighborhood residents who confronted squatters living in a vacant home and publicly criticized the lender for not taking care of it. The report also stated that, while Los Angeles does have a system in place to hold lenders accountable for vacant properties, it has not had much of an impact. "L.A. does operate a registry that's designed to keep tabs of vacant foreclosed properties. It's supposed to slap fines of up to $1,000 a day on banks that let vacant properties slide into disrepair. But in the four years since the registry's launch, the city has not collected a dime in penalties."
AHP, however, is in the trenches going mano-a-mano with these zombies, not with
shotguns or baseball bats, but with distressed mortgage investing. When AHP purchases mortgages secured by vacant properties, its asset managers act as the zombie kill squad, working diligently to sell these homes to new homebuyers or real estate developers who can transform them back into habitable structures. AHP recently reoccupied a vacant, blighted home in a St. Louis neighborhood that, according to a local appraiser, "displays a pride of mixed ownership with most homes in need of maintenance and updating. Neighborhood is a high crime area with many homes boarded and vacant." AHP has vanquished hundreds of zombie properties nationwide using real estate crowdfunding and continues to rescue innocent communities suffering from these monsters.