AHP has completed a mortgage modification for New Jersey homeowner William Beltran, ending his 3-year mortgage ordeal and enabling him to stay in his home of more than a decade. After purchasing Beltran's mortgage, AHP was able to provide a principal reduction of almost 30 percent and reduce his monthly payments to an amount affordable based on his current income, saving the family from foreclosure.
Beltran, a psychologist, initially ran into mortgage trouble after developing a chronic medical condition that adversely impacted his ability to work. He tried to resolve his mortgage problems in a number of ways on his own, including seeking a mortgage modification from his original lender, seeking an independent refinance, applying for help from the federal government's Home Affordable Refinance Program (HARP), working with an attorney and turning to a local nonprofit organization. None of these efforts were successful, and many of them added further to his indebtedness–the attorney alone cost $11,500, which turned out to be wasted.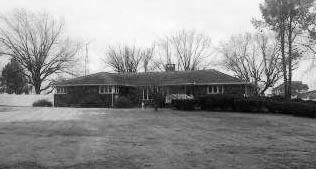 When he received an offer letter from AHP, Beltran was skeptical. "It sounded too good to be true," he said. After speaking with other homeowners who had worked with AHP and checking the firm's record with the Better Business Bureau and elsewhere, he started to believe they really could help. Then, he called AHP to discuss his options.
"Talking to AHP was the first time in a long time I felt like I was treated with respect, not contempt," Beltran said. "We had an honest discussion of my options and my situation, and I was not pressured to choose one option over another. Once I decided what I wanted to do, the process couldn't have been easier. I only had to submit my documents once and they were received– before, I was dealing with never-ending document requests even after I had already submitted them multiple times."
"William is a great example of how an unexpected health problem can snowball into a foreclosure situation. He was doing everything right, everything the government and big banks tell families to do, yet he and the majority of families end up worse off," said Jorge Newbery, Director of American Homeowner Preservation. "To help him stay in his home and end his anxiety so he can focus on his health and his family is very rewarding," Newbery continued. "And to be able to do that while still providing our investors with a solid return so we can help others in the same situation is even better. Doing good for families and communities and doing well by achieving attractive returns for our investors do not have to be mutually-exclusive–achieving both is possible. "
William couldn't be more pleased with the outcome of his relationship with AHP. "I am infinitely happy," he said. "It is incredibly thrilling and humbling to be able to stay in my home, especially since, for a while, I was pretty much waiting for the sheriff to show up at my door at any time. Selling or moving was not something I even wanted to consider. This is my home – it's where my children grew up and where I have a lifetime of memories. I am so grateful."