When American Homeowner Preservation first reached out to Danita Bailey, she and her daughter Alexis were struggling with financial and personal woes.  It was shortly after 2009, following the death of her husband Alex Bailey, that her homeowner problems materialized and her budget issues turned unmanageable. Disappointed by her lack of resources, Danita explains, "I was ready to give up on everything… let the house go and move back to Alabama." She admits this was not the most desirable route, but burdened by financial hardship, she was unable to see possibility otherwise.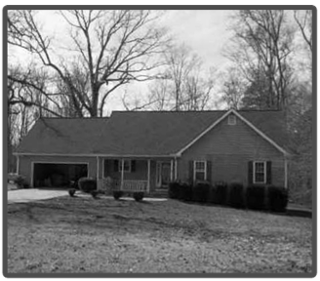 Danita's initial reaction to our offer letter to purchase or modify her loan was skepticism. So, she sought the guidance of a friend and local real estate agent; he vouched for the opportunity and advised her to move forward. Her friend's advice was all she needed; Danita quickly contacted AHP and was eager to resolve her mortgage difficulties for good. The results couldn't have been more encouraging. AHP purchased Danita's mortgage for $60,337 and modified the loan to resolve all delinquent interest, late charges and legal fees for the sum of $2,000. Simultaneously, AHP reduced her monthly payment to $350, significantly more livable than her previous $600 monthly mortgage. Danita recalls the moment we settled her mortgage with absolute clarity— she gushes, "This is the home Alexis' dad would've wanted her to live in, it meant a lot to me that we stay here."
In addition to lowering her monthly payments, AHP provided Danita the option to settle her mortgage in full for discounts as low as $33,250. She looks back reflectively on the uncertainty that once grappled her life. Danita asserts, "If AHP didn't believe in me, they wouldn't have worked with my family".
AHP deeply believes the individual success of homeowners contributes to the betterment of whole communities. The misfortune of Danita Bailey gave AHP the opportunity to secure her mortgage, but it was Danita's bravery and willingness to take control of her hardships that led her to a more promising future. And where is she now? Living a bit more peacefully in Covington, Georgia with her daughter Alexis. She happily avouches, "We're satisfied. I would definitely work with AHP again. I feel good because they didn't give up on me and gave me the opportunity to save my home."
To discover more details about Danita, and similar homeowner stories, visit our Impact page at ahpinvest.com/impact.
Tags: AHP homeowners, community impact, social responsibility