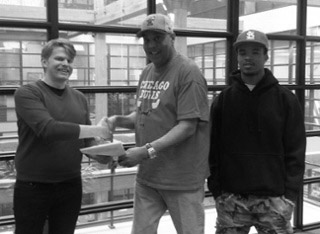 When Jai was going through a divorce, he needed to find a place to live for him and his son. Jai's father, a 33-year army veteran, was able to help him purchase a home from FHA's HUD housing program in Toledo, OH. Jai, who served five years in the army himself, hopes that he can someday help his sons the way his father helped him. "I'm 52 years old, this is the only thing I can leave for my two sons," Jai said. "That's what it's about now, what I'm going to leave."
Two years ago, Jai lost his job as a city worker after 25 years of employment. As a result, Jai got behind on his mortgage payments and his house was going into foreclosure. To stop the sale of his home, Jai filed for bankruptcy. Once Jai came out of bankruptcy he was contacted by American Homeowner Preservation ("AHP") letting him know they had acquired his mortgage loan.
Jai found his experience working with AHP to be much easier and more personable than his prior lenders. "You all were more hands on, I emailed Jorge (AHP's CEO) and Jorge emailed me back. It was one on one contact and we could talk on the phone." Jai said. Jai was a year behind on his mortgage payments and still owed $44,954.00, but AHP was able to offer him a release of mortgage for the price of just $14,000. Jai was so excited that he hopped in his car and drove all the way to Chicago with his 21-year-old son to drop off the check in person. He had the chance to meet Jorge and the rest of the AHP staff before he and his son hit the road again to Indiana.
Though he lost his long time job with the city, Jai believes things happen for a reason. He is in school right now and will receive a certificate in music business technology this May, and hopes to do commercial voice-overs. Jai spoke very highly of AHP and said that this experience will allow him to focus on what truly matters to him. "I'm just trying to take care of my kids, and you helped me to get where I'm at, and I'll never forget that."