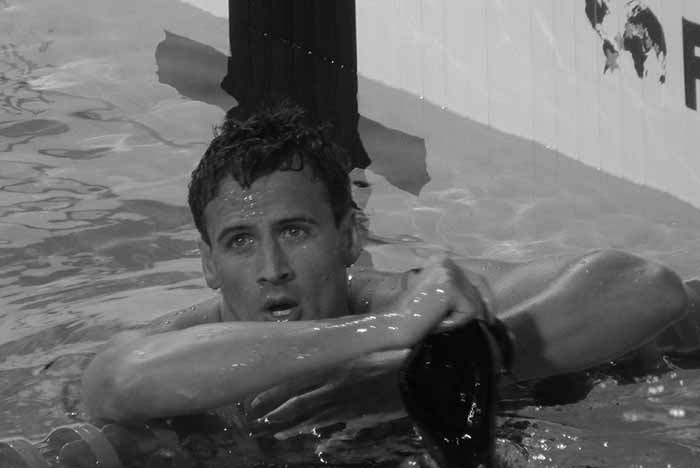 Foreclosures are no longer fodder for major news headlines. The media intensity diminished as Americans became dulled to the stories of millions of families being kicked out of their homes by big banks and Wall Street-backed hedge funds. Instead, the media whips up a frenzy over Ryan Lochte and his pals vandalizing a bathroom in Rio de Janeiro. Yet, out of the media spotlight, our fellow Americans continue to be foreclosed out of their homes.
Kathleen Gross and her family will lose their Paradise Valley, Arizona home of twenty-five years to foreclosure next Tuesday, August 23. This will mark the end of a relentless years-long battle with a series of mortgage companies. "All of our memories are here. We raised our children in this home," she wept. "We have been in this neighborhood for over two decades and don't want to leave."
The family's trials began after the financial collapse of 2008. Kathleen and her husband owned a small business developing medical technology to improve patient education. "We were trying to make a positive contribution to the world in our business," she explained. "It was a family owned and run business." But, as the economy tanked, the family business foundered. "We were unable to get any expansion capital and were consequently unable to make a living."
The decline of their livelihood led Kathleen and her husband into financial turmoil. As they fell behind on mortgage payments, the lengthy battle with lenders began. "We started getting notices about our delinquency," said Kathleen. "We wrote back describing our circumstances and that we are trying to work through a financial difficulty. But they started saying, 'we are coming to take your house, and we are going to foreclose.'"
Kathleen requested a modification of her loan, which was then handed off from lender to lender. It became difficult to determine who to deal with, leading Kathleen to ask for verification of who actually owned her loan. She sent Qualified Written Requests to the parade of mortgage companies, demanding information and records. "Nobody has been able to prove that they were the legal note holder," she explained. "Every time we asked for proof that someone had the legal right to negotiate either a loan modification or some other resolution, we would get a notice within thirty days saying, 'you now have a new servicer.'" Between 2010 and today, Kathleen counted three purported mortgage holders, four law firms, and nine servicers who have tried to collect her mortgage debt. Kathleen shared that not one of them, however, has been willing to negotiate a modification.
Kathleen questioned whether her current lender even has the right to foreclose. Christiana Trust was assigned the mortgage on Halloween 2013 by a signer in the capacity of "Attorney In Fact for Bank of America, N.A." However, Kathleen provided a Limited Power of Attorney which appears to authorize the signature, but was not signed until July 31, 2014. "How can a Power of Attorney be effective for an act which happened nine months prior?" asked Kathleen, exasperated at what she interprets as fraud.
"We haven't been able to catch up on our payments and there is no law that requires any of these lenders to give us a modification," she said. "However, there are laws which govern how these loans are transferred, and these documents indicate that our lender has not followed them. They shouldn't be able to foreclose until they get their documents straight."
Consumed by their efforts to save their home, Kathleen and her husband have not established a post-foreclosure plan. "At this point, we don't have a plan B because we have been putting every ounce of energy into trying to save our home," she explained. "We have been working on this in all of our waking hours."
Kathleen and her husband fear the effects foreclosure will have on their family. "We have spent our whole lives trying to live on the right side of morality and ethics, and have taught our children to live that way," said Kathleen. "We don't want our children to see this. We feel badly that this is the reality of how the system works in this world, and that they are going to be raising their children in it. You want children to inherit a life and world better than you had, and it appears that they are inheriting an upsetting and sad world."
Only four days remain until Kathleen and her husband will be forced to relinquish the home they have cherished for twenty-five years. They are not alone in their hardship, as nearly 1.1 million properties had foreclosure filings in 2015. "We are nearly at the point where we would be able to recover financially," said Kathleen through tears, "and they are displacing us without a conscience."
Ryan Lochte apologized this morning "for not being more careful and candid" about his actions in Rio. That's big news. Kathleen Gross's story isn't.