A short while ago, I pronounced P2P lending dead. Annihilated. Massacred by Wall Street bankers. Choked by a Black Rock. Then, I heard from Dara Albright, co-founder of LendIt, the largest peer-to-peer lending conference in the world. She said she had found a pulse. I didn't believe her. I put my forefinger on the inside of P2P's wrist and didn't feel a thing. "P2P's dead, Dara," I said. "I'm sorry for your loss."
"P2P is alive," she insisted. She took my hand and thrust it into P2P's neck. She pressed my fingers down, hard. P2P's skin was cold and clammy. Then, I sensed it myself. It was faint, almost imperceptible. But, I felt a pulsation. It was there: P2P is alive!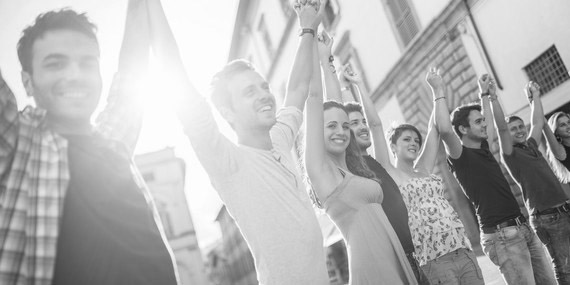 Years ago, Prosper and Lending Club had the look and feel of dating sites such as match.com. Each profile had a photo of the borrower, their attributes, and a few words pitching the need for cash as well as their ability and willingness to repay. Investors had profiles, too, and there existed an ability to unite borrowers and investors on subtle, non-financial dimensions: "The borrower is an architect, I'm an architect. I want to invest in this one." "The borrower has a Golden Retriever in their photo. I'm a dog lover, too. I want to invest in this one." "This borrower is enrolled at UCLA, my alma mater. I want to invest in this one." Sometimes the reasoning was logical and other times not. "Wow, this borrower is good-looking. I want to invest in this one."
Today, the borrower listings at Prosper and Lending Club look more like Wall Street tickers. This is understandable, as the majority of P2P loans are now funded by Wall Street. Gone are the non-financial dimensions. Today, investors make decisions almost exclusively based on returns and financial data, oftentimes crunched through computer-generated algorithms provided by firms such as Orchard and Nickel Steam Roller. A few years ago, loans took days to fund. Today, loans often get snapped up in mere seconds.
The retail investor community has been uprooted, with some investors feeling jilted. But Dara let me have a sneak peek at "Putting the 'P' Back Into 'P2P'", a white paper she co-authored to help financial advisors master what their peer clients can gain from investing in P2P. The paper acknowledges that "one regrettable consequence of the massive success of the online lending model" is that P2P has recently been 'monopolized' by institutional investors. However, the paper goes on to share strategies for financial advisors to help clients capitalize on P2P.
More than 1500 participants are expected at LendIt USA, the largest annual gathering of the online lending community, next week in New York City. Of the attendees, 27% are institutional investors and 15% are individual investors. However, the largest group of attendees are platforms, which represent 29% of the crowd. Apparently, Lending Club and Prosper have some competition for investors' attention.
American Homeowner Preservation offers investors the opportunity to fund pools of nonperforming mortgages purchased at big discounts from banks. Homeowners are then offered sustainable solutions to keep their homes. AHP cheerily accepts investments from any peers that feel left out of the larger platforms, plus any forward-thinking institutions. Harking back to the early days of P2P, AHP adds the non-financial dimension of helping families avoid foreclosure.
There's more competition, too: Patch of Land, Asset Avenue, Street Shares, iFunding and many others are trying to woo investors abandoned by the more mature platforms. Indubitably, as demand for product remains heated at the larger platforms, investors will find other outlets for their dollars.
As in any business sector, or even life in general, there is often a tendency to wistfully pine for the "good old days". Our old friends have found success beyond what any of us likely imagined. Don't begrudge them, support them. But, make some new friends, too.
P2P lending is not dead. It's just growing up.
This article originally appears at Huffington Post: http://www.huffingtonpost.com/jorge-newbery/p2p-lending-is-not-dead_b_7028292.html