From 10 eighteen months ago, to 50 six months ago, to 75 today, real estate crowdfunding platforms are launching at a torrid pace. This frenzy is destined to accelerate, with at least 15 additional platforms in pre-launch and many more likely planned. Despite this fiery growth, real estate crowdfunding still generates only a tiny fraction of the capital raised for real estate debt and equity in the United States. Thus, there appears to be ample room for existing platforms to amplify their production by regimenting internal systems, attracting institutional capital, and building brands. In addition, there is plenty of room for new platforms to emerge, particularly sites serving niche markets.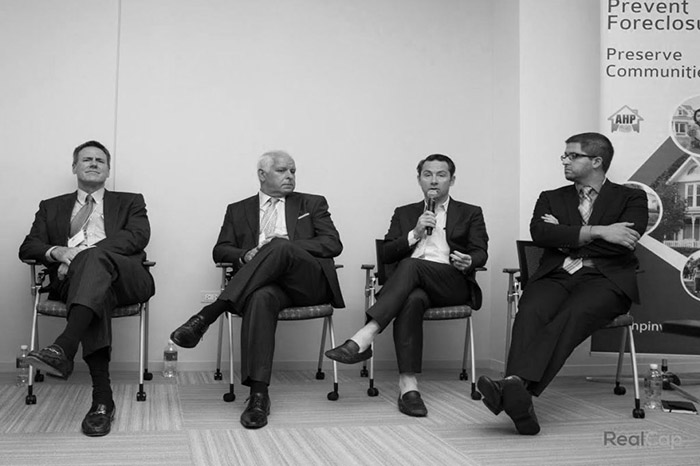 Growth is exciting. Marketing, making deals, and raising capital can provide an adrenaline rush which is exhilarating. On the other hand, enacting and maintaining disciplined internal controls can be somewhat tedious. The most successful platform operators in the long-term will likely be those that apply equal vigor to doing deals as they do functions such as executing disciplined compliance protocols and following detailed policies and procedures. Other steps such as setting up data collection systems and underwriting deals according to a well-defined criteria can be essential for long-term growth. To assist with some of these maturation steps, some platforms are aligning themselves with broker-dealers such as WealthForge or engaging firms, such as FundAmerica, which offer escrow, clearing and compliance services. Other broker-dealers, such as Silver Portal Capital, are simply launching their own real estate crowdfunding sites. Whether rooted in-house or with third-party assistance, strong internal systems can lay the foundation for a platform's growth, whereas weak systems can constrain a platform's potential.
The loans originated on marketplace lending sites Prosper and Lending Club were initially funded mostly in $25 increments from private-party peers. Today, the offerings of these two marketplace lending platforms are primarily consumed by Wall Street hedge funds. In fact, demand from institutional capital providers often outstrips the pace at which these platforms can generate loans. As a result, some of this money is overflowing into real estate crowdfunding. Institutional capital's appetite for the offerings of real estate crowdfunding platforms is destined to increase, drawn by above-market returns.
Tens of thousands of dollars spent on Google AdWords cannot compete with a well-crafted brand. With 75 platforms vying for investor dollars and the best deals, branding is critical to defining a platform. No investor wants to peruse the offerings on all 75 platforms to find the deals best suited for them, just as no developer wants to try to negotiate the best terms with dozens of sites. Branding helps interested parties identify what they interpret to be their best match, and can come in many forms: RealtyShares' CEO Nav Athwal writes for Forbes. Fundrise has spawned offerings on high-profile projects such as the $2 million currently being raised for 3 World Trade Center, just as Prodigy Network crowdfunds high-end Manhattan real estate. Patch of Land hosts Marketplace Lending Meetups in Los Angeles, a particularly wise strategy as their modest-sized debt offerings afford a ready transition into real estate crowdfunding for marketplace lending investors. Realty Mogul's CEO Jilliene Helman has made appearances at dozens of conferences and other events over the last two years as a speaker, panelist, or manning a Realty Mogul booth. Jilliene is like a hard-working politician who kisses babies at every campaign stop, and her ambassadorship has made her probably the most recognizable front person of any real estate crowdfunding platform. These are the efforts which build a brand.
There is plenty of space in the market for new real estate crowdfunding platforms. However, slogans such as "how to get in on deals previously only available to insiders" or "real estate investing the easy way" may have worked a year or two ago, but today they are played out. Upcoming sites such as HomeFunded, which helps prospective homebuyers crowdfund their down payments, and Our Street, which raises capital to develop low to moderate income communities, distinguish themselves by focusing on niches.
Here are the first 75 real estate crowdfunding platforms in the United States:
Acquire Real Estate
American Colonial Capital
American Homeowner Preservation
AssetAvenue
Becovillage
Blackhawk Investments Corp
Carlton Accredited Equity Crowdfunding
Creative Equity Group
Crowdflipr
CrowdMason
CrowdStreet
CrowdTranche
CrowdTrustDeed
CrowdVested
CRWD
Deitscho
DiversyFund
Equidy
EquityHunt
FullCapitalStack
Funding Hamptons
Funding Roots
Fundrise
Global GroupFund
GroundBreaker
Groundfloor
High Income Real Estate
Hotel Innvestor
iFunding
Inner 10 Capital
KB Holdings
KC iFund
Lendea
LendZoan
Loquidity
MacroCrowd
Money360
MultiFamilyInvestment
Nexregen
Open Source Capital
PassiveFlow
Patch of Land
PeerRealty
PeerStreet
Peloton Street
Primarq
Prodigy Network
ProHatch
PropFunds
Propellr
Property Pool
PropertyPeers
Razr Ventures
Real Circle
Real Liquidity
RealCrowd
RealPartner
Realquidity
Realty Mogul
RealtyShares
RealtyWealth
Reamerge
Rich-Uncles
Sequorum
Sharestates
Silver Capital Portal
Stake.com
Terra Funda
The NNN Crowd
TripleNetZeroDebt
Tycoon Real Estate
Vestor
Wealth Migrate
We Are Crowdfunding
Yield Crowd
Additionally, here are 15 platforms under development:
CrowdFundsRealEstate
Crowdland
CrowdPad
CrowdRealty Co.
Equityroots
Fund That Flip
HomeFunded
InvestPeer
Manzyll
Our Street
RealConnex
RoundVIP
Selequity
Small Change
Sourced Capital
Although there is ample room for growth, real estate crowdfunding is no longer particularly new or novel. Over the next year, expect to witness some platforms break away from the pack. These will likely be the platform operators which institutionalize their operations and build recognizable brands. Further, new entrants which focus on market niches are likely to find traction. Expect real estate crowdfunding to turn 100 in 2015.
Article was originally posted by Jorge Newbery on the Huffington Post and can be found at: http://www.huffingtonpost.com/jorge-newbery/real-estate-crowdfunding-_b_6518390.html