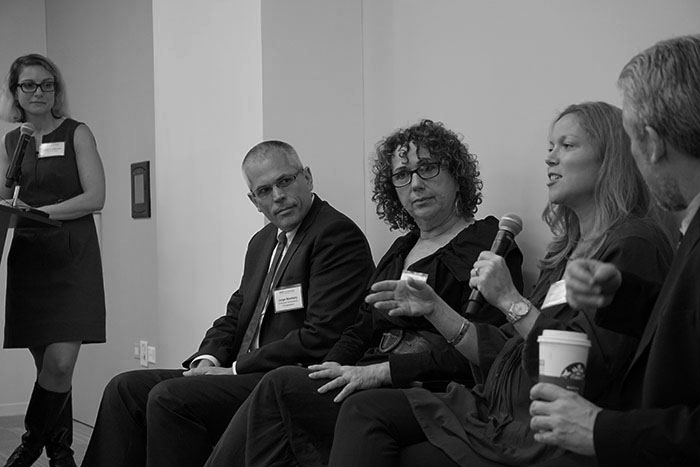 Photo Credit: M. Cruz (773 Digital)
Crowdfunding has sparked equality in real estate investment. For the first time in history, Americans may use the Internet to participate in deals that are shaping the constructs of our nation. To share ideas and propel the industry on a path of continued success, leaders and innovators will convene in Chicago this month atRealCap Chicago. Hosted by American Homeowner Preservation and Small Change, RealCap is a real estate crowdfunding conference that joins pioneers and newcomers, developers and investors alike to network and explore this expanding industry.
Bhavik Dani, dealflow organizer at EquityRoots, will be speaking at RealCap's "Finding and Accessing Capital" panel. EquityRoots uses crowdfunding to raise capital in the development of franchised hotels, allowing a diverse range of investors to pool finances and participate in hotel ownership. "In the past, it was almost impossible for individuals to get into a Marriott or Holiday Inn ownership," said Bhavik. "But crowdfunding enabled that. When I saw the legislation that paved the way, I never looked back."
Crowdfunding emerged under President Obama's 2012 "Jumpstart Our Business Startups Act," known as the "JOBS Act." Title III (Regulation Crowdfunding) and Title IV (Regulation A+) of the Act allow non-accredited investors access to alternative investments through equity crowdfunding. "I immediately saw it as a positive tool," said Bhavik. "Everyone could now participate. Even if you are a small investor, you can park money next to the big guys." EquityRoots aims to become a Regulation A+ platform next year, further expanding their pool of investors.
Bhavik applauds crowdfunding's democratization of real estate investment. The industry has removed middlemen, increased transparency, and has made impactful opportunities available to a broader range of investors. "What's really cool," he explained, "is that investors now have access to assets that they could never get a hold of before."
Along with crowdfunding's increased investment accessibility comes competition for capital. In order for developers and entrepreneurs to grab the attention of investors and for platforms to become involved in emerging developments, Bhavik stresses the importance of proven qualifications. "The proof is in the pudding," asserted Bhavik. "When EquityRoots started, a lot of these major companies said, 'Show us that crowdfunding works and prove to us that we can trust you to raise capital.'" Establishing their credibility, EquityRoots crowdfunded a twenty-million-dollar duel brand Holiday Inn development soon after the platform's inauguration. "We used that as a case study to prove to hotel developers that crowdfunding can work," Bhavik explained.
For investors seeking capital to fund their projects, Bhavik asserts that careful matchmaking will allow them to find success. "When you're in the business of raising money," he said, "the line gets very long." In order to attract lenders in an industry full of finance-seeking innovators, developers must carefully research platforms whose interests and missions align with their own. "When the project and the platforms have the same motivation, it's a match made in heaven," he said.
Bhavik will further examine the challenges and successes of accessing capital through crowdfunding during RealCap Chicago on September 29th. Bhavik will join John Uhlein of Grenadier Capital, Charisse Johnson of Bulldog Innovation Group, Jordan Uditsky of Gould Ratner, and Michael Norton of Houlihan Capital on the "Finding and Accessing Capital" panel.
Though thousands of developers seek capital through crowdfunding, Bhavik encourages perseverance. "Don't give up," he declared. "The right project with the right ingredients could be a home run, no matter who the developer is."