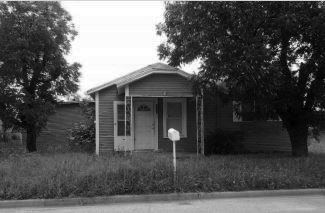 Days before Thanksgiving 2014, a Texas homeowner received devastating news: he was laid off from his job at a Houston oil company. Oil prices had dropped almost 40% in less than six months, and he was one of over 350,000 oil job losses globally. "They basically got rid of everybody," he recalled. "I have a wife and two daughters, and I couldn't afford my bills. I didn't want to lose our house – it has been in our family for over 20 years."
After several months, he found a new job. He called his mortgage holder, a major bank, to share the good news that he could start making payments again. Tragically – yet typically – he was advised that he had to pay all the delinquent payments in one lump sum. "When I sent payments to these lenders, they would send them back, telling me they needed more. Lenders would ask for $6,000 when I only had $378 to give them."
Unsure of what was going to happen, the home was abandoned. He felt crushed.
Less than two weeks ago, American Homeowner Preservation 2015A+ purchased this family's mortgage. AHP quickly agreed to what the homeowner wanted. "I am very happy with how you were able to work with me compared to other mortgage companies," he said. AHP will allow the homeowner to resume his payment of $378 per month, as well as extend the loan so that $9,000 in delinquent payments and charges can be paid over time. "I really appreciate that we are going to keep this house. It's a safety net for our family," beamed the homeowner.
"I am so thankful," the borrower shared, twenty months after Thanksgiving 2014.
Tags: AHP, AHP homeowners, American dream, American Homeowner Preservation, Community, community impact, crowdfunding, debt, Distressed Mortgages, foreclosure, Impact Investing, Social Impact